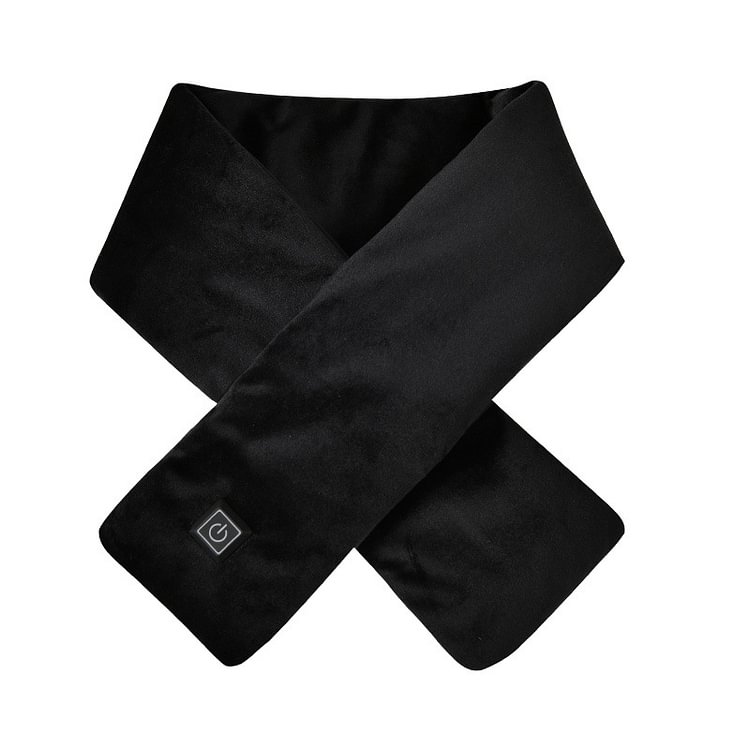 The USB Smart Heating Winter Scarf is a lightweight heating scarf that is in a great design concept for fashion, tidiness, elegance, and warmth. It will be a great fashion match accessory and keep you in fashion in this cold winter.
FEATURES AND BENEFITS:
Comfortable Material:

 

Breathable and ultra-light material. Comfortable and soft cotton with decent elasticity. Using microwave heating therapy can relieve cramps and muscle soreness and make you relax on a cold night.
Health Benefits:

 

Graphene heating technology and release of 8-9mm far-infrared rays aid blood circulation and help relax tense neck muscles. The position of the heated pad can be adjusted for targeted therapy.
Rechargeable Heated Scarf:

 

The USB charging interface design is convenient and fast, and there are multiple connection methods for the power supply.
Additional Features:

 

The bottom of the heating scarf is wrapped with a zippered pocket, and the power bank can be safely placed in the concealed zippered pocket to power the carbon fiber heating unit (the power supply is not included in the package).
Easy to Wash and Clean:

 

Can be washed repeatedly, waterproof and leakproof, can be immersed in water as a whole, the power interface is insulated and waterproof (do not insert the mobile power supply into the water for cleaning).
PLEASE NOTE:
The product is powered by a 2000mAh mobile power supply. Press the key for 3 seconds to start the machine. The red light is on as the first gear. Short press once to shift gears, it works continuously for 2 hours under full power conditions.
This product adopts high-tech heating material, three-stage temperature adjustment(42℃、48℃,55℃, intelligent constant temperature, no radiation, far-infrared penetration.
This product is original and has a hidden test lengthening belt, which can be used at will.
PRODUCT SPECIFICATIONS:
Input 5v2a
Charging display (racing lamp display) charging display is the corresponding power display state
Power: 5W
Size: 820mm * 100mm
Weight: 116g (without mobile power supply)
Material: fabric 88% nylon 12% spandex