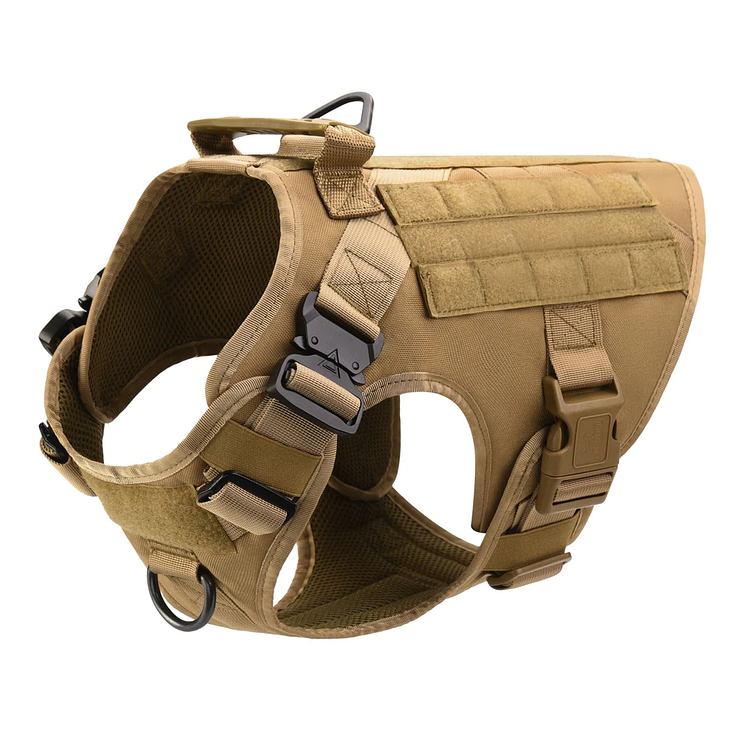 The Most Advanced Tactical Dog Harness
More Comfort, Extra Durability
☑️Maximum Safety Control
☑️No Choking, Better Walk
☑️Enhance Your Hiking, Hunting, Walking Experience
Why Tactical Dog Vest?
Whether your treasured canine is a service dog or domestic pet, he or she deserves a trusted harness, no matter if it's for working, exercising, hunting, or recreational purposes. The greatest benefits of the Tactical Vest:
Police/Military/Working Dogs - Maximum Control, Given Protection, And Extra Storage For Equipment
Hunting/Outdoor Companion Dogs - For Carrying Their Own Food And Water, Helping Them Exercise, And Expand Energy. Visual Indication While Out In The Wilderness
Service Dogs - For Carrying Medical Supplies, Water, And Emergency Items, ID And Tags
Introducing the Best Tactical Dog Harness. More Comfort, Extra Durability
Tactical Dog Vest is specially engineered for Walking, Working, and Hunting. Perfect Vest for big dogs such as German Shepherd, Husky, Malinois, etc.
K9 tactical harness includes 2x Metal Buckles with 1000lbs Proof-Load test on Dog Shoulder Position which the most load point when Dog Pulling.

Comfortable Handle For Better Control
Tactical Dog Vest is Heavy Duty and made of 1000D Nylon Durable material, breathable and soft.
 
SIZING