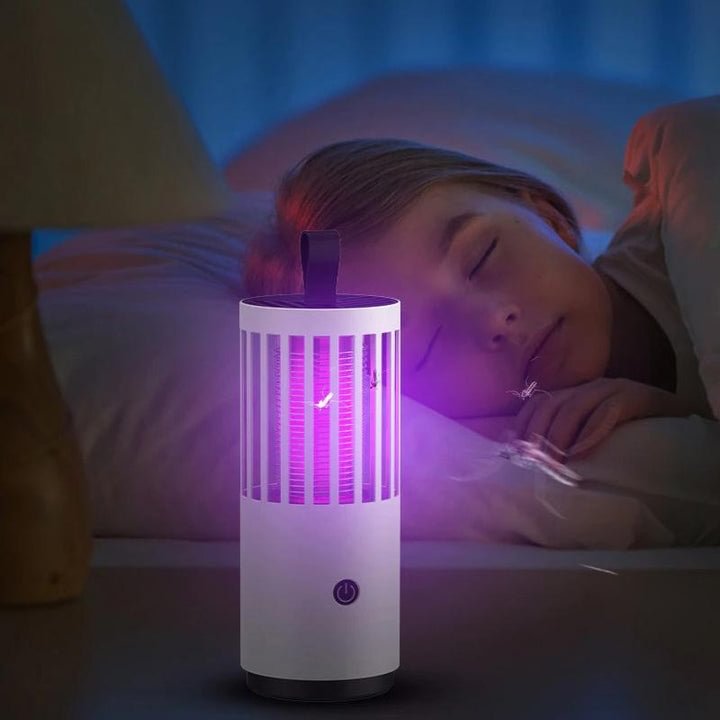 Comfortable and quiet and particularly suitable for mothers and babies
The mosquito net can leak the net, the mosquito incense can produce poisonous gas, and the electric mosquito swatter can be too dangerous.
The mosquito killing lamp is a purely physical one. Mosquito destruction method and does not contain any harmful substances. It can be used by the elderly and children and pregnant women.
physical mosquito control
Non-toxic, no radiation, no odor, no risk of high pressure, no chemical composition.Suitable for pregnant women, pets, children, the elderly.The closed mosquito tray on the bottom ensures that the mosquitoes caught cannot escape.
Safe design
The plastic protective cover can prevent hands from accidentally touching the inside. 
properties
360 circular electric shock

Intelligent mosquito trap light wave

Mosquito trapping through bionic breath

Anti-escape design

USB + battery operated

Rechargeable

Safety shield
Specifications
Product dimensions: 18.5cm * 8. 4cm * 9cm

Battery: 2000 mAH

Material: abs

Voltage : 

110-240V