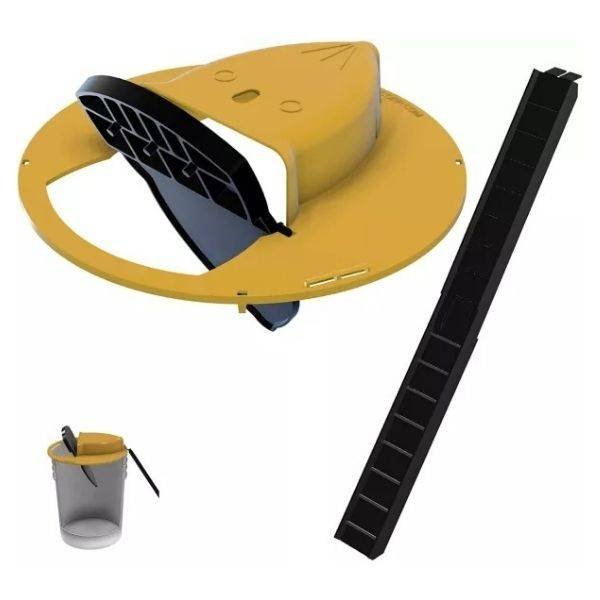 This amazing mouse trap is designed to be completely pet and child friendly and won't even hurt the rodents that you catch!
Catch the critters and keep your space pest-free! Our Flip & Slip Bucket Lid Mouse Trap is easy to use and set up! It quickly catches rodents in a big bucket (not included) so you can remove them from your area.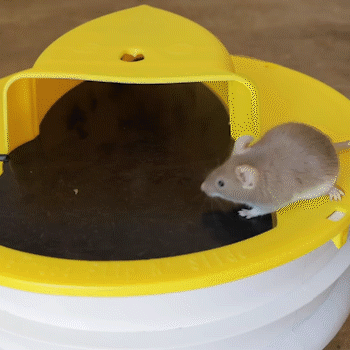 🐶 Pet/ Children Friendly: Stop purchasing traditional Mouse/Rat traps which can harm your family pet or even worse... your children. Our Mouse/Rat trap is 100% safe and nontoxic.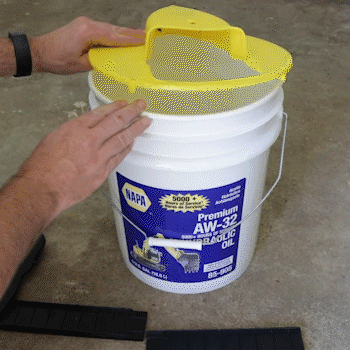 🧼👏 Sanitary: No more having to dispose of dirty corpses from a glue or snap trap, which can potentially infect you with a deadly disease. Now simply release/dispose of the mice/rats without getting close to the mess.
🐀 Mice/ Young Rats: Our trap has the unique capability to catch both mice and small to medium sized rats
🦅 Suitable for Indoor & Outdoor Use: Wherever the trap is placed, it will catch mice and rats! Perfect for use anywhere on your property.
🐭 Reusable: You do not need to reset the trap or throw it away after a single use. It automatically resets each time and will comfortably hold up to 30 mice or 10 medium sized rats
Product information:
Dimensions:12 x 12 x 3 inches
Item Weight:14 ounces
Packaging includes:
1*Flip N' Slide Bucket Lid
1*Flip N' Slide Counter Weighted Plank
2 Piece Ramp
1*Instructional Guide