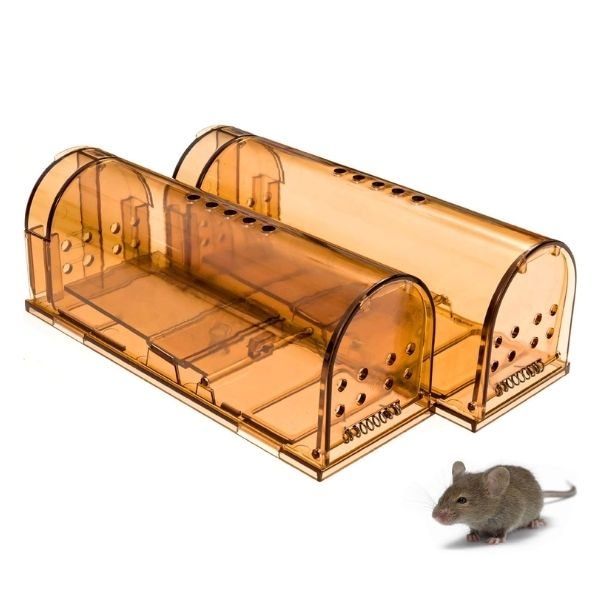 Are you still suffering from rodents problems?
Have you tried many ways and still can't solve the problem that the rodents are still in the house?
Choose us to catch rodents effectively and never have to worry about rodents appearing in the house
Features
Highly Durable Upgrade Design
We use more durable ABS material and drilled air holes to prevent mouse from suffocating to death.
Highly Humane
This is a very human mouse trap, it only catches the mouse but does not let the mouse die.
Safe and Pollution-Free
The trap is free of poison and glue, so it is safe for children and pets. Will not have any contact with mouse, can be used indoors and outdoors, and easy to clean.
Easy To Use
Put the bait (peanut butter is recommended as the bait) into the tailgate,close the tailgate, open the spring door, and the trap will be set. After the mouse is captured, take the entire trap outdoors and open the tailgate to release the mouse.