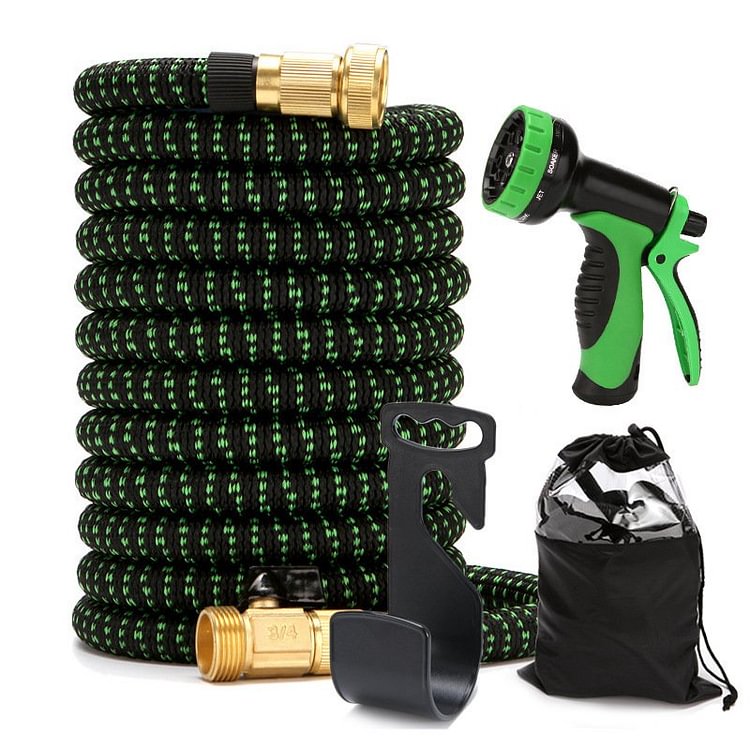 This kink free expandable 100ft garden hose is suitable for all of your outdoor watering needs, including house, car, floor, yard washing, garden watering, even pet cleaning. You just drain water from the shrink hose when not in use. And use the equipped storage bag to store your lightweight water hose 100 ft out of direct sun, or rewind the garden water pipe into a hose hanger for store.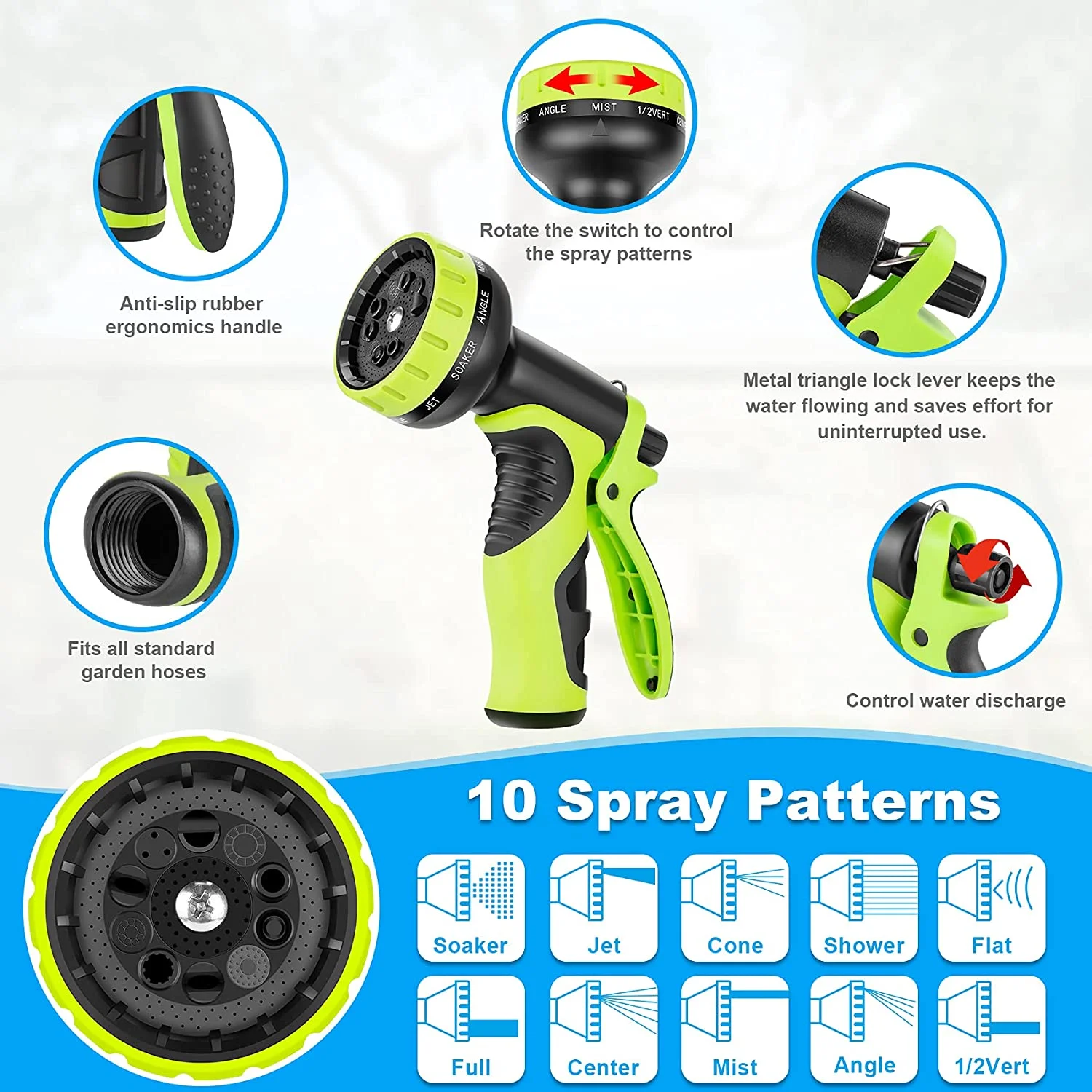 Why Do People Love Vzzhome Garden Hose So Much?
Expandable, Lightweight, Leakproof
Are you tired of using a heavy rubber garden hose to water your flowers, plants or wash your floor?
Are you looking for a lightweight expandable water hose to completely solve these problems?
Here our Vzzhome kink-free garden hose makes you enjoy your garden watering and household cleaning at your ease. Therefore, why not have a try for our portable expandable hose 100 ft?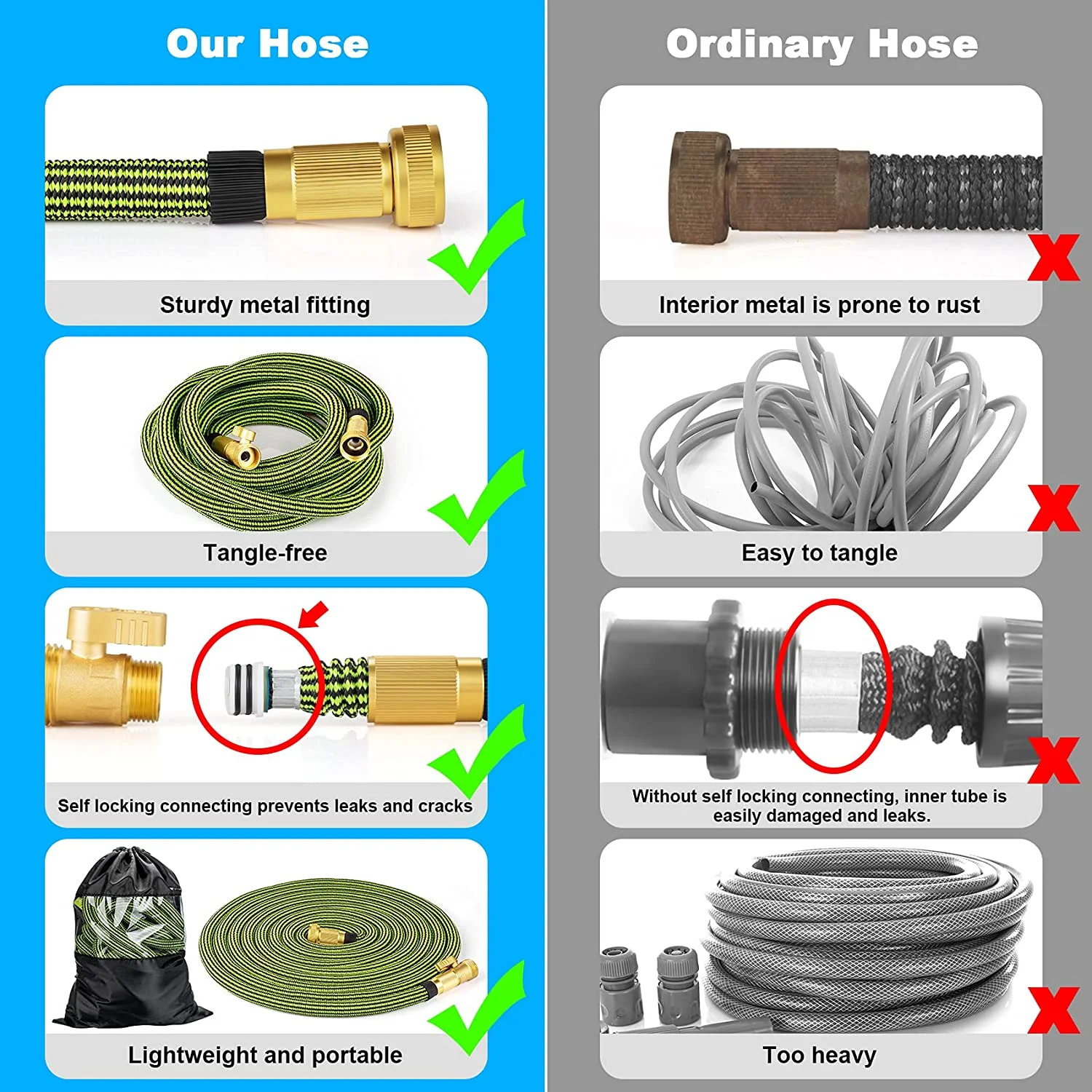 100ft Garden Hose is Widely Used in Your Life.
Feature:
Expands quickly to 3 times in length

Contracts to the hose original length automatically when water pressure is off

Anti-leak & kink-free design

10 functional spray nozzle

Leak-free solid 3/4" brass connectors

Only 1/3 the weight of a traditional hose.

Durable, lightweight, portable and easy to use

Suitable for watering, washing floor, cleaning pet and washing car