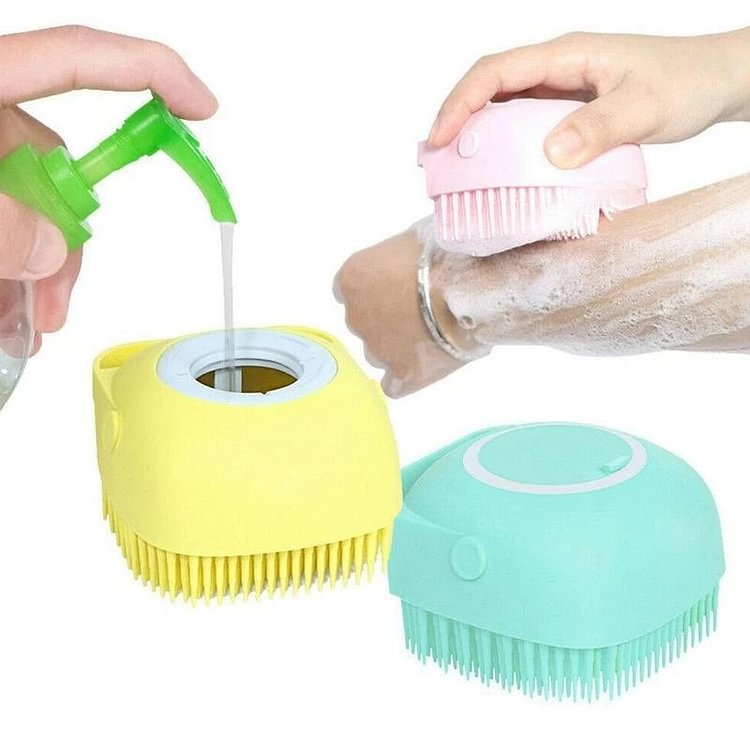 Keeping your furry friend clean and well-groomed is an essential part of pet ownership, and our Dog Bath Brush is the perfect tool for the job. With its unique design and high-quality materials, this brush is the ultimate solution for keeping your dog's coat clean, healthy, and shiny.

Our Dog Bath Brush is made from durable and lightweight materials that are designed to withstand regular use. The bristles of the brush are soft and gentle, yet effective at removing dirt, grime, and loose fur from your dog's coat. The brush also features a non-slip grip that makes it easy and comfortable to use, even when your dog is wet and slippery.


One of the standout features of our Dog Bath Brush is its unique design. The brush is shaped like a glove, making it easy to use and maneuver over your dog's body. This design also allows you to give your dog a thorough scrubbing and massage, which not only cleans their coat but also promotes healthy blood flow and a shiny, lustrous coat.

Our Dog Bath Brush is also versatile enough to use on dogs of all sizes and coat types. Whether your dog has long hair, short hair, or anything in between, this brush is effective at removing dirt and debris from their coat. It's also great for use during bath time or as a standalone grooming tool to keep your dog's coat looking its best.


So if you're looking for a reliable and effective way to keep your furry friend clean and well-groomed, look no further than our Dog Bath Brush. It's the ultimate solution for a healthy and happy pup, and a must-have for any dog owner.
Specifications:

Name: Dog Bath Brush
Color: yellow, blue
Material: silicone
Style: massage, bath
Size: 8*8*6 (approximately)
Weight: 103g (approximately)
Package Included:

SHIPPING INFORMATION
Domestic Shipping (UNITED STATES):
Your order will be packaged and shipped within 1-2 days of ordering. Tracking info will be emailed to you once the order has been shipped. Shipping will take 3-5 days. 
OUR GUARANTEE:
We believe our products can help people's everyday lives, and we fully stand by our products. We offer a risk-free 30-day guarantee on all our products. If you don't have a great experience, we will ensure you are satisfied with your purchase. We also offer a 1-year free breakdown warranty on our products.