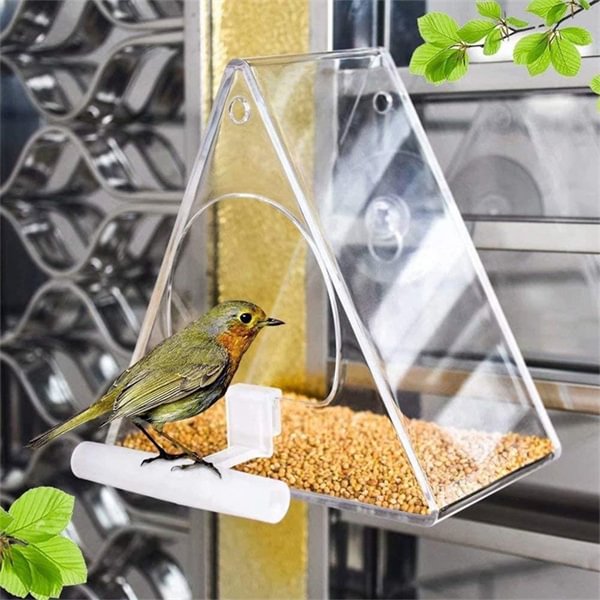 Clear Transparent Triangle Best in Window Mount Window Bird Feeder Bring Birds Up Close . Constructed Entirely Crystal-clear Plastic and Won't Obstruct a Single Detail



Features
Feed the wild birds that visit you in your window, porch, or garden. Use this Acrylic Bird Feeder!
A triangular-shaped bird feeder made of all acrylic material so it's clear and transparent on all sides.
This bird feeder has a spacious inside and it holds a lot of bird seeds that could last for a few days.
Bird-friendly feeder design, it has a perching rod, breathing holes, and a big hole opening that fits small to medium-sized birds.
A stylish and modern bird feeder for your home and garden. Waterproof and weather-resistant acrylic material, it keeps the bird seeds dry even when it rains!


Specification
Material: Acrylic + Metal
Dimension:
Base: 13 cm
Height: 12.5 cm
Width: 7.5 cm
Overall Height (Including Chain): 23.5 cm
Chain: 11 cm
Package Content
1 x Transparent Triangle Acrylic Bird Feeder
1 x Metal Hanging Chain
#All hummingbird feeders #Clear window bird feeder # squirrel proof bird feeder # mary's hummingbird feeder #All bird feeders