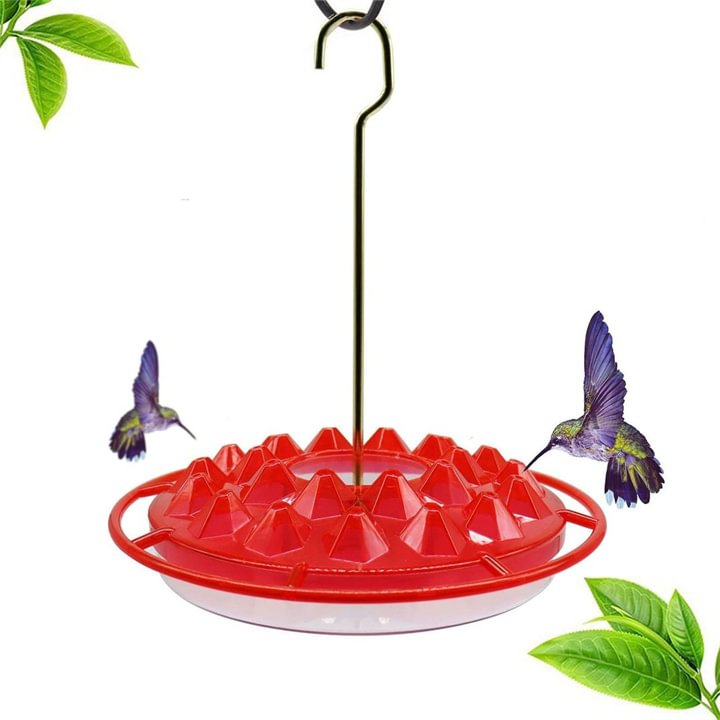 Shipping>>Express Delivery Worldwide.

Mary's Feeders has been making quality bird feeders since 1987 and they are still the best!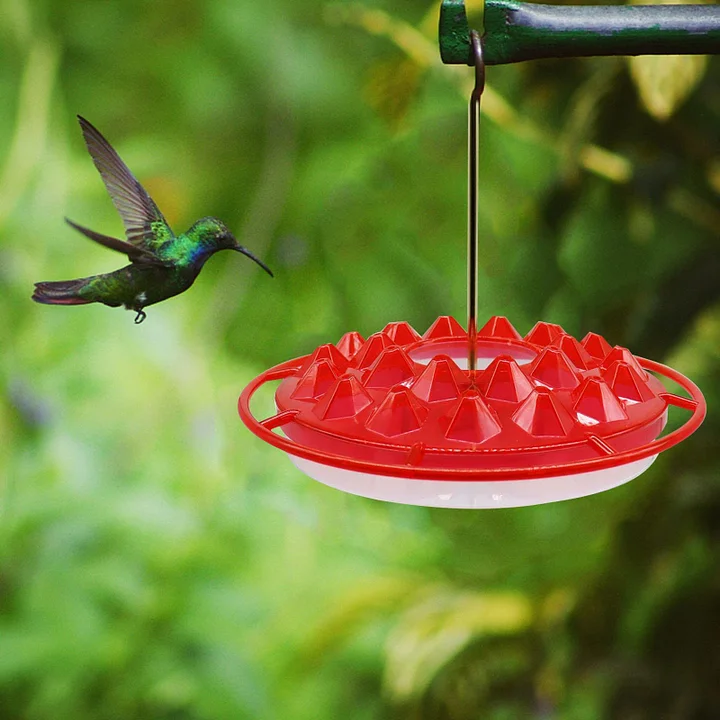 Mary's Hummingbird Feeder works better than any other feeder because we use hexagonal raised diamond geometry of ports that allows the hummingbirds to visually locate the nectar like they do when they look into a flower.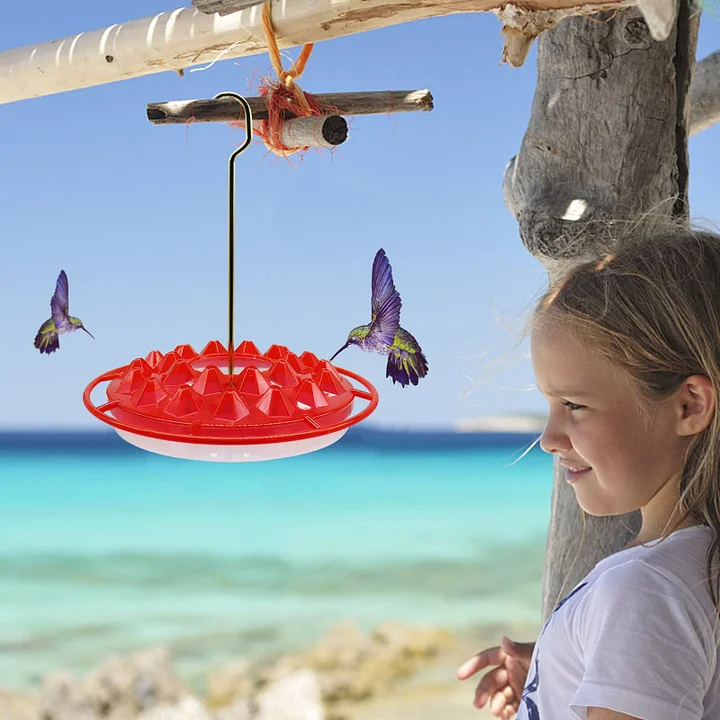 Built-in Ant Moat For Mary's Sweety Hummingbird Feeder
❤️ KEEPS HUMMINGBIRD IN & EVERYTHING ELSE OUT– The specially designed, built-in, moat blocks everything except hummingbirds from feeding. This keeps the feeder clean and the nectar fresh much longer. The ingenious raised feeding ports are designed to make the nectar too far for other animals to access it.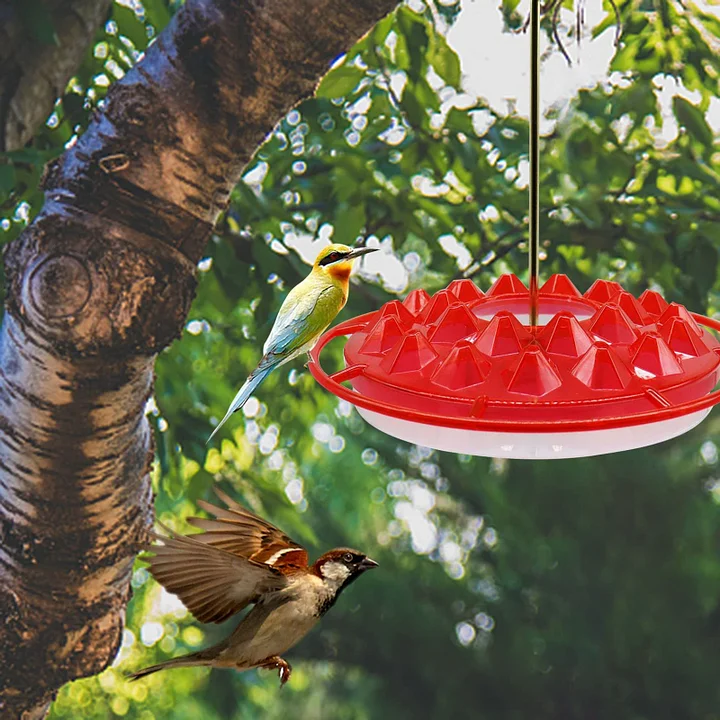 The uni-body design makes this feeder exceptionally easy to fill and clean. By using hexagonal raised diamond geometry of ports we are able to prevent bees from taking over the feeder which makes it even more desirable to your hummingbirds.
Must a Hummingbird Feeder be red?
Hummingbirds need calories all the time. So they can't afford to be picky about the color of nectar-producing flowers. What flowers do you have that your hummingbirds like? Most likely, they're not all red.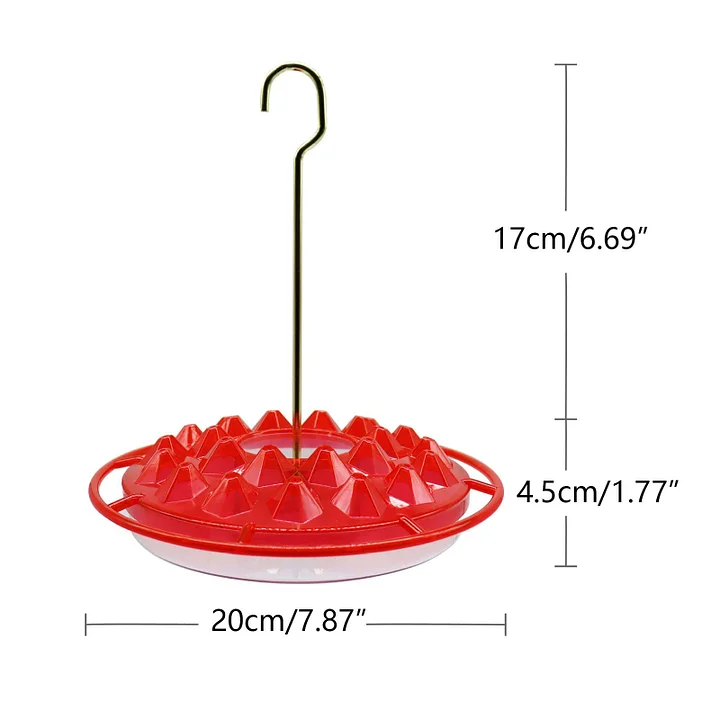 By far our most popular feeder and here are what some of our customers have said:

"I was very pleased with the results and have had more hummingbirds than ever visit my feeder."

"Your feeders are positively the best! I have been feeding hummingbirds for many years and still have other types of feeders hanging – but the hummingbirds only feed from your feeder!"

"This feeder is unquestionably the best hummingbird feeder I have owned. Hummers were coming to it when they would avoid my other feeders."

We designed this feeder to hold 12 oz of nectar (sugar water). Mary's Feeders hummingbird feeders are handmade in Wisconsin from impact resistant plastics and they come with instructions for making your own nectar. Pair this feeder with our SCH-61 Suction Cup Bracket for up close, 360 degree viewing. Expect a lot of activity!

#All hummingbird feeders #Clear window bird feeder # squirrel proof bird feeder #All bird feeders